Course Resources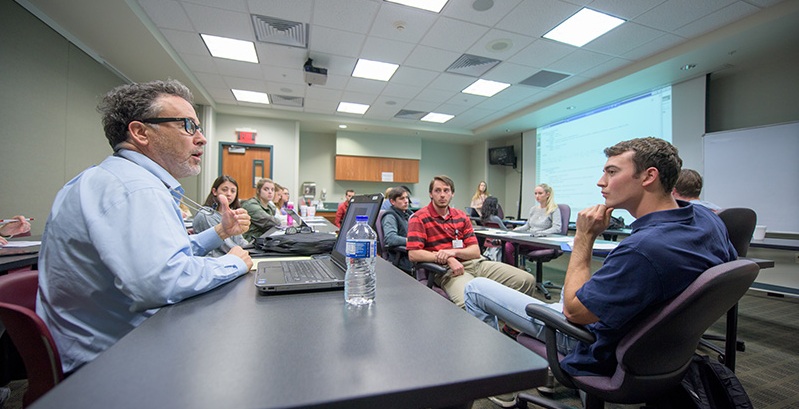 Service Learning Definition
Service learning is a credit-bearing, faculty-directed, teaching-learning experience that is course specific. It strengthens academic content knowledge and sense of civic responsibility. Students build critical thinking skills as they engage in experiential, community-based activities that are aligned with and integral to academic course work. At the same time, the community (real people in real situations) benefits from assistance that would otherwise not be available.
Service Learning Course Criteria
To be designated as a service learning course, a course must meet the following criteria:
Administratively approved through a faculty evaluation process.
Addresses a community (which includes schools, organizations, agencies and companies that comply with the rules of University of Arkansas) need through formal collaborations with program-identified appropriate partners.
Supports attainment of one or more course learning objectives.
Involves structured reflection.
Demonstrates clear and articulated connection between service activity and course content.
Requires five hours of service for every credit hour of course work.
Involves training for students before working with partners.
Additional criteria may be program specific including but not limited to:
Involves formalized partner training.
Involves a signed agreement with a partner.
Requires student liability insurance.
Requires background checks and/or drug and alcohol screenings (varies by agency and academic program).
Matrix of Difference | Service Learning vs. community service and internship
How does service learning differ from community service and traditional internship or practicums?
The UofA Service Learning Committee has developed the following matrix to assist faculty, staff and students in distinguishing among service learning, community service and traditional internship/practicum activities. In order to qualify as true service learning on the University of Arkansas campus, any experience must include the eight characteristics listed in the service learning column below.
| | | | |
| --- | --- | --- | --- |
| Characteristics | Service Learning | Community Service | Traditional Internship/Practicums |
| Primary Intended Beneficiary | Student and recipient(s) | Recipient(s) | Student |
| Primary Focus | Providing meaningful service and enhancing classroom learning | Providing meaningful service | Learning by doing |
| Intended Educational Purpose/Benefits | Academic learning, enhanced intellectual and civic engagement | Moral, personal and social growth and development | Career development and professional preparation |
| Curricular Integrating | Full integration within the curriculum | None | Co-curricular and supplemental |
| Reflection | Includes structured reflections | Generally not included | May include reflection |
| Nature of Service Activity | Based on course topic or discipline | Based on student interest or motivation | Based on industry or career |
| Duration of Activity | Semester | Agency decision | A semester or longer |
| Time Commitment | Minimum 5 service hours per 1 class credit hour | Variable | Prescribed by program |
Course Check Sheet and Timeline
Click on this link to download the course check sheet and timeline. This form provides faculty with helpful information for establishing new service learning courses.
Course Development
The following resources are available to help in developing a successful service learning course and syllabus.
Campus Compact is a national online platform of knowledge-building tools for faculty, staff, and those in higher education pursuing effective civic and community engagement. Visit the following Campus Compact resources:
Other Resources:
External Resources
Below is a short list of other universities that participate in Service Learning: