Faculty Resources
The Faculty Resources page serves to inform faculty and staff of the procedures, resources, and opportunities both on and off campus related to service learning.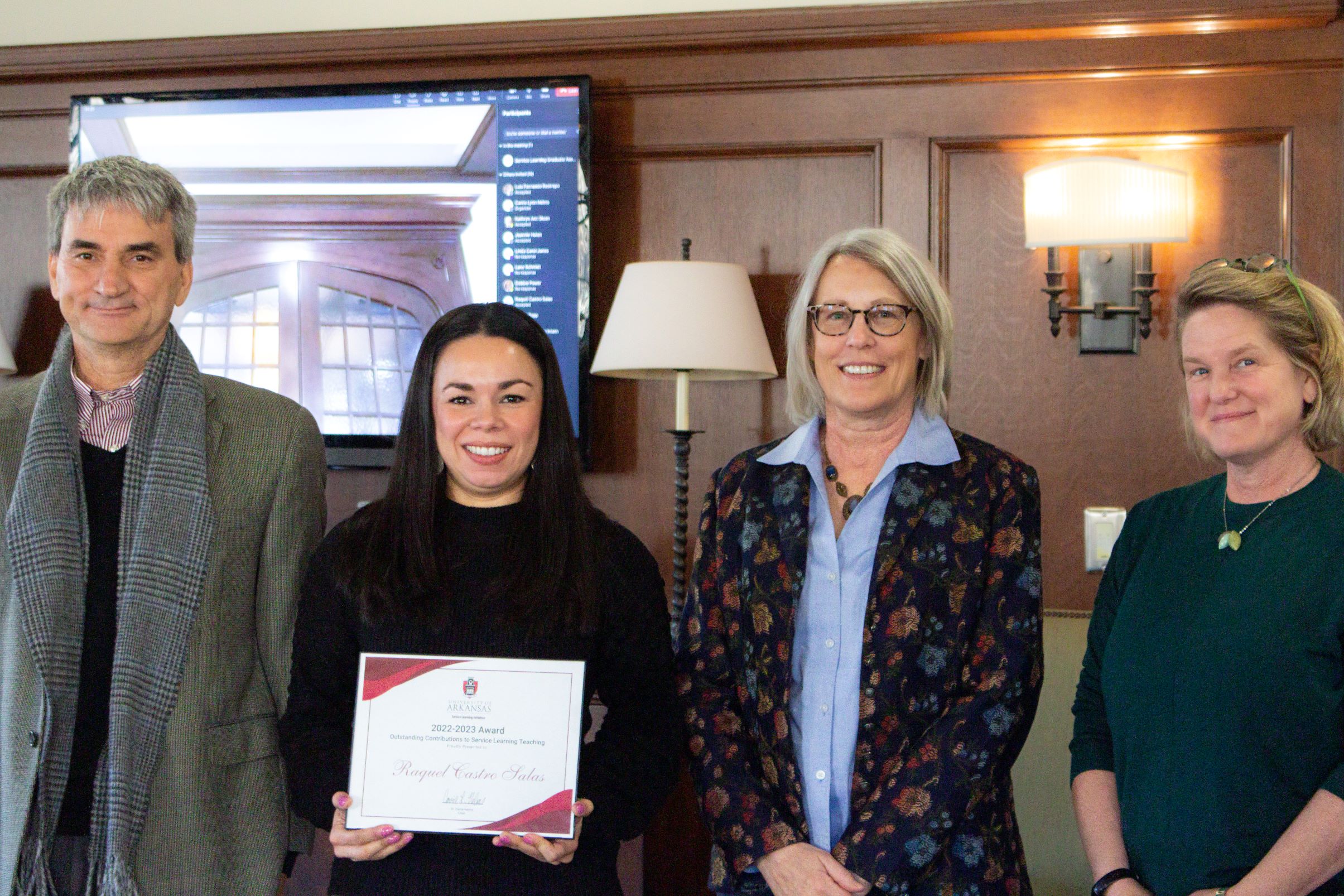 Spanish professor Raquel Castro Salas receives the Outstanding Teaching Award (2023)
This section of our website contains the following information:
Faculty and staff are also invited to join our Service Learning ListServ at the University of Arkansas. This is a means to obtain updates to and comment on the on-going formalization process of service learning courses at University of Arkansas, solicit guidance for service learning course development for other faculty, and inform others of their own service learning activities and faculty/staff enhancement opportunities.
To join the UARK Service Learning List-Serv, please send an email to svclrn01@uark.edu