Course Projects
UARK Students Recognized as Honorary Economic Developers
In Fall 2021, students in Carrie Nelms's Environmental Community Adaptations course conducted primary and secondary research to analyze strengths and weaknesses of potential locations for offshore medical manufacturing facilities. The students examined nine rural communities in Northwest Arkansas and Oklahoma that have been identified as potential participants in the HAMMRC Initiative. HAMMRC hopes to help small communities get in a position to recruit specialty original equipment manufacturers. The goal is to create high-paying jobs and make the region a center for medical manufacturing. The students' findings culminated in an executive summary of their analysis and recommendations for each community, and they presented their summary to high-level executives in the Fayetteville Chamber of Commerce and HAMMRC Initiative. For their work, the students were presented with a certificate designating them as an "Honorary Economic Developer." Nelms says that "it was a pleasant experience to see the Communication students' success in their endeavors recognized by the business community."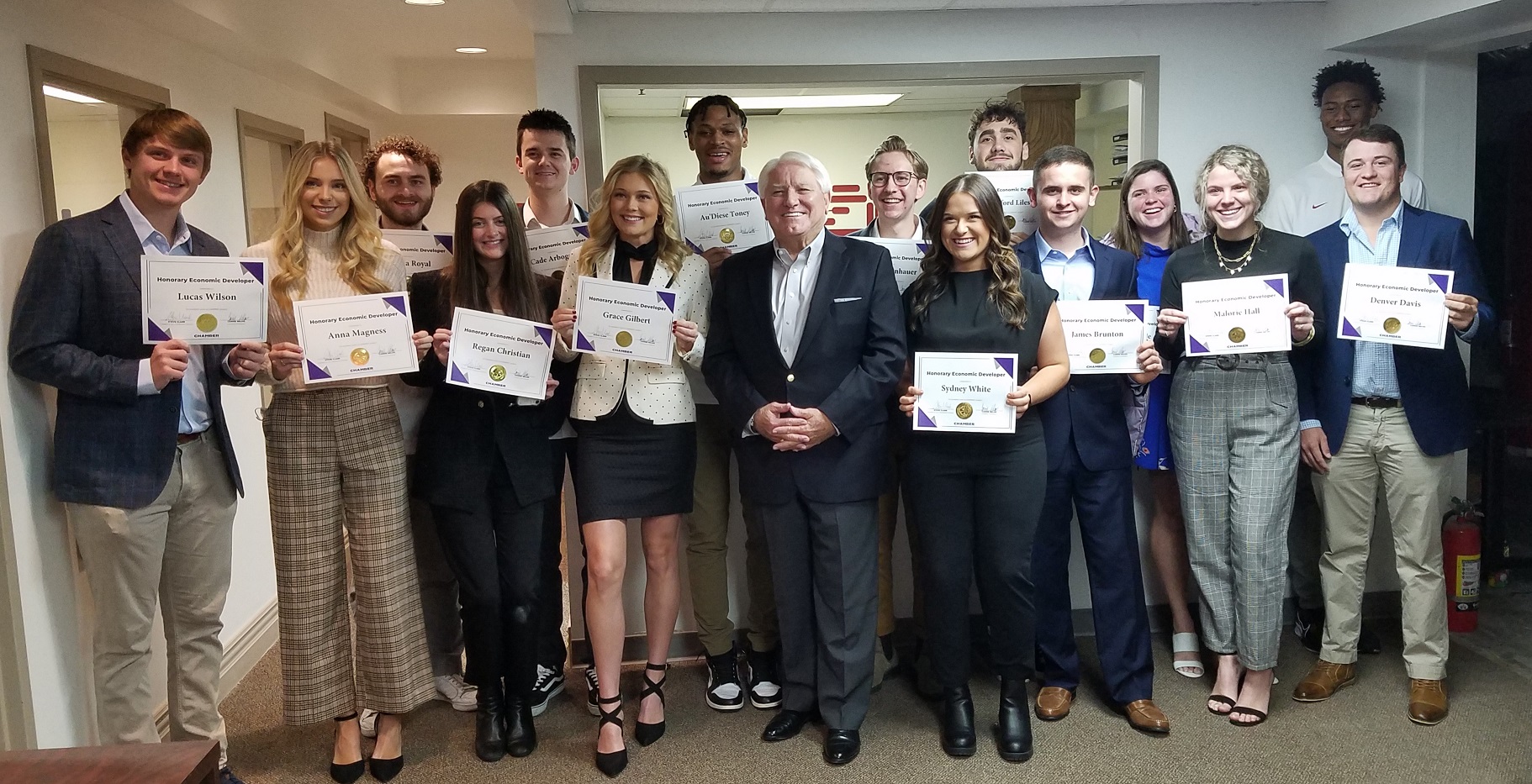 Students presented with "Honorary Economic Developer" awards by Fayetteville Chamber of Commerce and HAMMRC Initiative
UA/UAMS Occupational Therapy (OTD) Community Wellness Projects
On June 24, 2021, Occupational Therapy students from the U of A and UAMS presented projects for their Community Wellness course. As part of the projects, students developed proposals to help improve agencies over a course of five weeks. Their partners included Devil's Den State Park, Ozark Natural Science Center, Hope Academy, and My-T By Design Studio.
One student group worked with Devil's Den to design ways for people with physical limitations to access areas in the state park they otherwise might not be able to. Using an OT perspective, they created their own signage and information for people to access on various trails. Watch their video below to learn more.
Environmental Community Adaptations: "COVID Shuffle Challenge"
In Spring 2021, students in the Environmental Community Adaptations course, taught by Carrie Nelms in the Communication department, created a public health awareness campaign focused on promoting COVID safety measures in Fayetteville—called the "COVID Shuffle Challenge." Read more about the campaign.
Supplemental Links: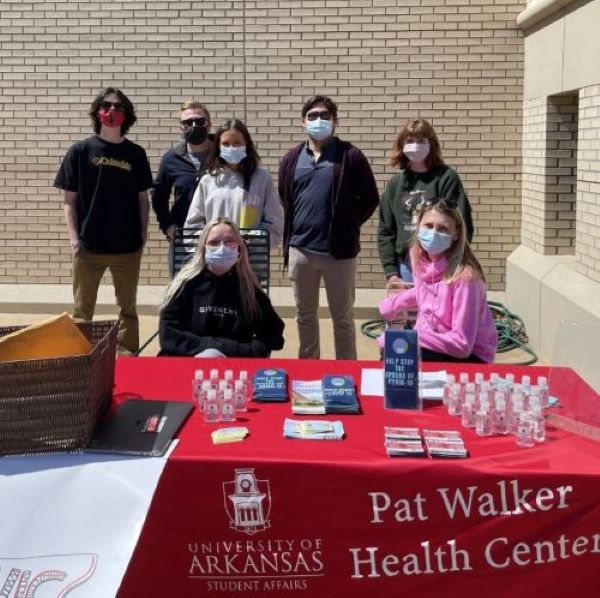 Students promoting "COVID Shuffle Challenge" and Vaccination Station at the Union