Courses
Service Learning combines academic content with community-based activities. Students will earn course credit while having the opportunity to work with community partners in a real setting. Fully integrated within curriculum, a minimum of 5 hours per 1 class credit hour is allocated for service in addition to regular classroom teaching-learning. The nature of service activity is based on course topic and discipline. For further inquiries on this matter, please contact the instructor of the specific course.
Since it was founded in 2014, the Service Learning Initiative has worked very closely not only with various colleges and programs at the University of Arkansas but also agencies off campus. Service Learning has successfully administered both domestic SL-courses and abroad such as community development program in Belize, Mozambique, Tibet, Vietnam, and Ghana. Visit the Study Abroad website fore more details.
To check out courses that have been designated as Service Learning, click on the course offerings per semester below. To learn more about the course, go to our Course Catalog page.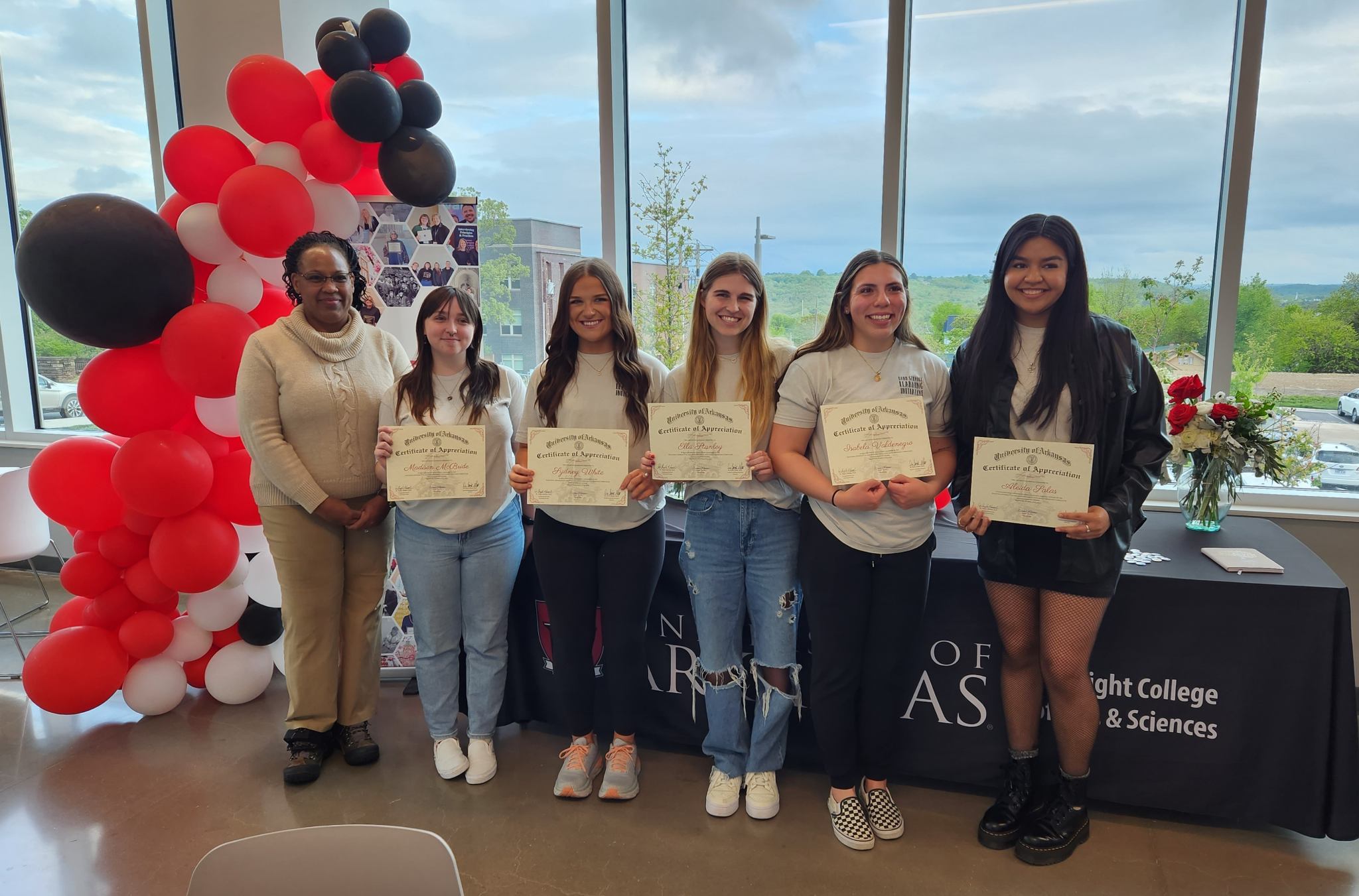 Students in the Communicating Body Image course, taught by Dr. Angela Mensah (2023)
service learning COURSES