Community Resources
The Community Resources page serves to inform the agency of how to build partnership with the University of Arkansas Service Learning Initiative.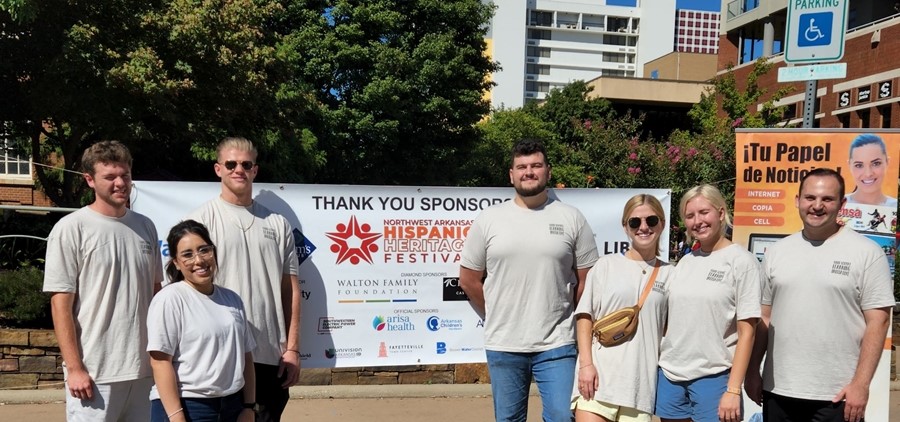 Service learning communication students at the Northwest Arkansas Hispanic Heritage Festival (2022)
Partnership opportunities
Service Learning happens when great partnerships are crafted between faculty and community partners. Healthy partnerships are critical to the success of service learning.
First as a potential partner it is important to understand how service learning differs from community service in that service learning incorporates a rigorous academic component that is faculty led and credit bearing for the student.
Community agencies and schools interested in participating in a service learning partnership with a faculty member at the University of Arkansas are invited to contact Lisa Bowers (lmbowers@uark.edu) or svclrn01@uark.edu to discuss potential projects. Potential partners are encouraged to consider projects that will, in result, provide them with tools to increase the depth and breadth of their programming.
Below is a sample of current service learning initiatives through the U of A that we invite you to explore!